St Margaret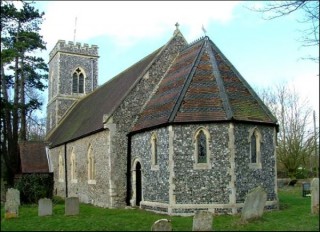 Welcome to our church
We are a small and friendly village church, seeking to serve our local community.
2 weeks to go
Coming Up Next...
Prayer and Meditation
Thu, 7 Jun, 2018, 10am @ 20 The Street, Brooke
Everyone is invited to come along to our friendly Prayer and Meditation group. We meet on the first Thursday of the month at the home of Yvonne Barnes, (20, The Street, Brooke) at 10am. After coffee and chat we spend some time discussing the day's Bible reading, before we pray for our Benefice and our World. A warm welcome will await you.
Contact Lynn for more details - 01508 558479
Coming Up Soon...
Prayer and Meditation (1 month to go)
Barney Bear - Summer Picnic Party (1 month to go)
Gravetalk (1 month to go)
Norfolk Day: Family Beetle Drive (2 months to go)
More events across the villages »
Latest News/Feature...
Vicar's Letter June / July 2018
Posted: Sat, 26 May, 2018 (24 hours ago) by Lynn
The recent revelation of the deportation of some of the "Windrush generation" has shocked many in our nation. It seems very wrong that those who were invited here, bringing their skills and willingness to work, have been treated so badly. Perhaps it has been particularly shocking to us, living in Norfolk, as the area has a tradition of welcoming the stranger. In the seventeenth century Norwich became home to "strangers" from the Low Countries; invited here, not only to escape persecution, but also to restore the cloth industry in the city. They soon became part of Norfolk life and many of us are descended from them today.
Jesus challenges his followers to welcome the stranger and in doing so to welcome him. So what does such hospitality mean and how might it apply to our Benefice?
True welcome often requires us to make space for the stranger, not only physically, but for their culture, their beliefs and their needs too. True welcome involves setting ourselves aside and considering the good of all. It is costly, but it offers us the opportunity to learn from those who come among us, temporarily, or more permanently, and to receive the benefit of their gifts and skills.
We are good at hospitality for our local communities with lunches and cafés in our village and church halls, where all are welcome (and the food is delicious!). Our clubs and societies welcome new members and seek to make them part of the group, making time to get to know them and to help them know others. How good are we, though, at welcoming the stranger, those who are not like us - those for whom we need to make changes to make room?
It may be that we need to be mindful of the benefits of diversity, of the gifts and skills that others may bring to our communities, and of our need to be willing to make changes, before we will be truly welcoming to all.
Wouldn't it be wonderful if the villages of the Brooke Benefice became hallmarked by their willingness to offer a true welcome to everyone!
May God bless you,
Lynn
More Recent News & Features
Vicar's letter April - May 2018 (2 months ago)

Two Seasons in One Month! A Beast from the East and soft Easter rain (2 months ago)
More news & features for St Margaret »
More news & features across the villages »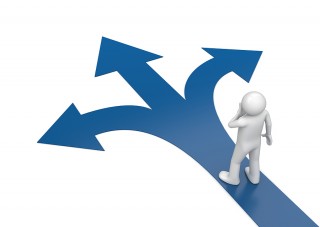 Click on the link to find a map of the area on Google maps. (Please note that we have no control over the content of external websites).
Click here to open map in new window »
Dashboard
Email Updates
Always be the first to know. Tailor your email update to suit your preferences. You can set it to check for updates to the site at a frequency that suits you. You will only be mailed when there is new content.
Sign up / Sign in »
Get in touch
Comments? Good or bad experiences of the site?
Phone: 01508 558073
Email:
Online contact form »