Come ye thankful people come.......
Posted: Tue, 20 Sep, 2022 (4 days ago) - by Lynn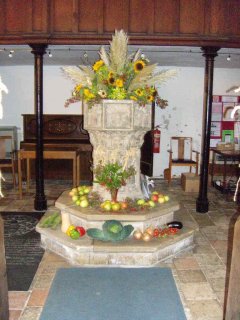 As we continue our month of "Creationtide", this week is the beginning of our Harvest Thanksgiving services.
Have you enjoyed a wide variety of food this week?  Is your garden full of fruit and vegetables?  Do you have clean water in your taps?  Were the shelves in the supermarket stocked when you went shopping?  
If the answer to any of these questions is "yes" then come and say "thank you" to God for all this provision.
Everyone is welcome to come to a service - even if you've never been before.  You can join in, using the booklets we provide, or just sit and take in the atmosphere.  Why not come and give us a try?
Full details of all our havest services are in the events section of our web-site.
Back to top of page