Christian Aid Week
Posted: Sun, 14 May, 2023 (2 weeks ago) - by Lynn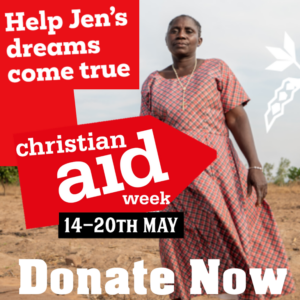 Have you experienced the power of the pea?
Peas are the staple crop of many farmers in Malawi and the focus of this year's Christian Aid Week campaign.  You can read more about the hope they bring to farmers like Esther here: Christian Aid Week 2023
If you would like to help Esther and her community to make their dreams come true, sending their children to school and giving them the chance of a brighter future, please made a donation to this week's collection.  You can do this throught the Christian Aid web-site or by using our Benefice E-Envelope, which you can find here: E-Envelope
Thank you for doing your bit to support our brothers and sisters in the worldwide community.
Back to top of page