St Peter's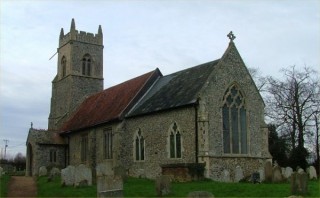 Welcome to our church
We are a small and friendly village church, seeking to serve our local community.
2 days to go
Coming Up Next...
Songs of Praise
Tue, 25 Feb, 2020, 2:30pm @ Brooke House
All are welcome to join us on our regular visits to share in worship and fellowship with the residents of Brooke House
Contact Lynn for more details - 01508 558479
Coming Up Soon...
Pancake Party (2 days to go)
Lenten Communion (1 week to go)
Lent Study Group (2 weeks to go)
Lenten Communion (2 weeks to go)
More events across the villages »

Latest News/Feature...
Vicar's letter February / March 2020
Posted: Sat, 1 Feb, 2020 (3 weeks ago) by Lynn
Although church-going plays little part in most people's lives these days, many people continue the tradition of  "giving up" something for Lent.  These acts of self-denial often include going without chocolate or alcohol and some people give the money that they would have spent on these things to charity, remembering those who are in need of help or support, in this country or abroad.  There is something to be said for the feeling of success when we manage to keep up the discipline for the full forty days before Easter.
Somehow, in the midst of this tradition, the original intention has been lost for many people.  When the custom began, the act of "going without" was to create a greater awareness of the need for God and to make extra time to spend in prayer and study.  It was not intended to be an act of self-discipline but a time of deepening spirituality and faith. 
In an attempt to return to this intention many Christians now choose to focus their attention during Lent on God's love and to take action to make this a reality in the world.  The forty days, for them, are filled with attempts to help other people to feel valued and significant.  Some people choose to carry out forty "random acts of kindness", which can take their recipients by surprise, whilst others take time to catch up with friends or neighbours they haven't seen in a while, either in person, by letter or on the phone.  For some their Lenten discipline takes the form of being positive about one thing each day, or ensuring that they spend time with family members during the week  -  no "devices" allowed.  Some people do something to love our planet and turn their hand to recycling, reducing their carbon footprint or conserving our wildlife.  There are those who have found their Lenten project to be so life-giving that they keep it up all year!
Sometimes it is good for us to mark out a period of time when we live a bit differently to the rest of the year.  Lent begins on 26th February this year  -  perhaps there is something you could do for forty days (until Easter Day on 12th April) that will make your world, or someone else's, just a bit brighter and more loving.  You may even find that it begins a whole new way of life……
With every blessing,
Lynn
More news & features across the villages »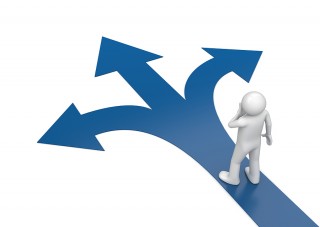 Click on the link to find a map of the area on Google maps. (Please note that we have no control over the content of external websites).
Click here to open map in new window »
Dashboard
Email Updates
Always be the first to know. Tailor your email update to suit your preferences. You can set it to check for updates to the site at a frequency that suits you. You will only be mailed when there is new content.
Sign up / Sign in »
Get in touch
Comments? Good or bad experiences of the site?
Phone: 01508 558073
Email:
Online contact form »