St Peter's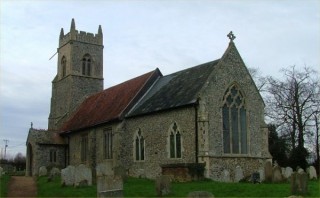 Welcome to our church
We are a small and friendly village church, seeking to serve our local community.
2 days ago
Coming Up Next...
Monday, Tuesday and Wednesday in Holy Week
Mon, 6 Apr, 2020, 1:30am @ The Brooke Benefice
Holy Monday
Gospel Reading:     John 12:1-11
Ideas for Prayer: 
For those working on the "front line" who are pouring out their love and offering themselves in their care for others
For the poor, across the world, remembering those who live in "hidden poverty" with great dignity
For everyone who is doing their best at this time
Holy Tuesday
Gospel Reading:        John 12:20-36
Ideas for Prayer: 
 For those who are learning about the Christian faith and seek to know more
For those who do not live in the country they identify as home
For all refugees and, at this time, especially for those living in refugee camps
Holy Wednesday
Gospel Reading:      John 13:21-32
Ideas for Prayer: 
For for all those who feel betrayed by friends or society
For those you trust and who trust you.
For those in high office and positions of responsibility, especially at this time of global crisis
Ideas for something active:
Saying Compline:
We have marked the first three days in Holy Week over the past few years by saying Compline, the night prayers of the church, by candlelight, arriving and leaving in silence.  Download the order of service from the web-site to join in at 8.30pm each evening, or use the prayers when it suits you – perhaps before you go to bed.
Being Prepared:
One of the things that helps us to understand the events of Holy Week is our knowledge of the happy ending to the story.  We always see the crucifixion in the light of Easter Day.
Use time on each of these three days to prepare something for your home to celebrate Easter when it arrives.  You could, bake a cake, decorate eggs, create a flower arrangement, make an "Alleluia" banner for your window……and anything else that will help you to make Sunday different, special and a great celebration.  If you'd like to e-mail photographs, we may be able to put a collage on the web-site.
Contact Lynn for more details - 01508 558479
Coming Up Soon...
Maundy Thursday (12 hours to go)
Good Friday (2 days to go)
Holy Saturday (3 days to go)
More events across the villages »

Latest News/Feature...
Journey Through Holy Week
Posted: Sat, 4 Apr, 2020 (4 days ago) by Lynn
We stand on the threshold of Holy Week 2020.  A Holy Week that will be very different from that we planned for a few weeks ago, and also very different from any Holy Week that has taken place to date.
Much creativity has been happening across the world to ensure that as the Church we are able to journey together through our remembrance of all that led up to Jesus death; before we celebrate his resurrection next weekend.  There are an abundance of downloads, podcasts, live streams and other resources available through the miracle of communication the internet is proving to be.  There are also lots of ideas of things for people to do in their own home, but together.
Whilst our regular daily "Prayer during the day" will continue all week, there will also be other times for us to know that we are worshipping together.  These will include:
10am on Sunday morning when we will remember the events of Palm Sunday. 
8.30pm on Monday, Tuesday and Wednesday when Compline will be said. 
7pm on Thursday when we remember the Last Supper and Jesus' arrest. 
2pm on Friday when we will take an hour to reflect on the story of Jesus' death on the cross.
9pm on Saturday when we carry the new fire of light into our homes as our celebration of Easter begins to dawn.
There are resources for all these events and more in this week's resources booklet, available on the resources section of this web-site.
More Recent News & Features

Closed....but very much alive! (2 weeks ago)
Suspension of Public Worship (3 weeks ago)
Vicar's letter February / March 2020 (2 months ago)
More news & features for St Peter's »
More news & features across the villages »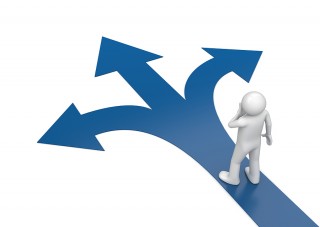 Click on the link to find a map of the area on Google maps. (Please note that we have no control over the content of external websites).
Click here to open map in new window »
Dashboard
Email Updates
Always be the first to know. Tailor your email update to suit your preferences. You can set it to check for updates to the site at a frequency that suits you. You will only be mailed when there is new content.
Sign up / Sign in »
Get in touch
Comments? Good or bad experiences of the site?
Phone: 01508 558073
Email:
Online contact form »