Re-opening for Worship
Posted: Tue, 7 Jul, 2020 (6 days ago) - by Lynn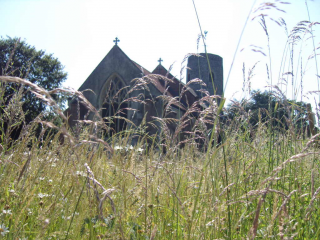 It is with great joy that we are able to re-open St Peter's Church at Brooke for public worship this week.  There will be a Benefice service of Morning Worship on Sunday 12th July at 10.30am.  We hope that this will be the pattern for the next few weeks.
So that everyone can make a choice about whether they wish to attend church or not, we will continue to offer our worship on Zoom at 10.30am as well.  Through a generous gift it should be possible for this to include those in the chuch, so that we continue to worship as one community.
Due to social distancing those who wish to come to the church will need to book a place.  There are full details of the arrangements in the "Re-opening our churches" section of the web-site.  Those who wish to join on Zoom will find the link on the "What's on" page, or in the weekly benefice e-mail.
This is a first tentative step towards returning to worshipping together in body as well as spirit.  It will not be as we have known it in the past, but it is an opportunity for those who wish to worship in the church building to be able to do so once more.
St Peter's Church at Brooke is also open for private prayer on Sundays (12pm-4pm) and Wednesdays (10am-4pm).
Back to top of page