Light for all!
Posted: Mon, 24 Jan, 2022 (13 hours ago) - by Lynn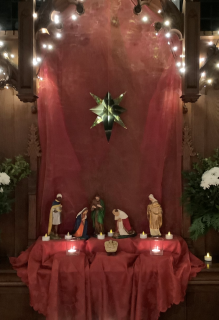 February 2nd is the Feast of the Presentation of Christ - better known to many as Candlemas.
We celebrate this light filled end to the Christmas season on Sunday 30th January at 6.30pm with a candlelit service at St Peter's Church in Brooke.  Everyone is welcome to join in this family friendly service filled with music and candles.
As an exciting new venture we will also be joining with Brooke Primary School on 2nd February.  After a special assembly in the morning, the children will be making lanterns ready for a procession to church in the afternoon.  They will then take part in a service where we will remember the story of Jesus being presented in the Temple.  We're all looking forward to sharing the day with the children.
Back to top of page