Lent, Holy Week and Easter 2023
Posted: Wed, 15 Feb, 2023 (7 months ago) - by Lynn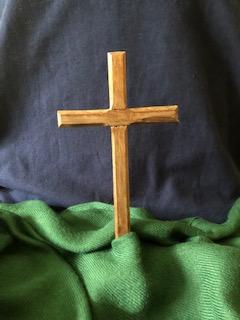 The season of Lent begins on Wednesday 22nd February this year.  We will mark this beginning with a service of Holy Communion, with the Imposition of Ashes, at 10am in St Peter's Church at Brooke.
Throughout the season there will be opportunties for prayer, study and fellowship; all helping us to prepare ourselves for Holy Week and the celebrations at Easter.
This year we are re-introducing a week day Communion Service on Thursday mornings in March, with the option of coffee and Bible Study to follow for those who wish.  We will keep Mothering Sunday with a celebratory service, inviting community organisations to join with the regular congregation, and offering the opportunity to remember those mothers we cannot be with on the day.
Full details of all our Lent offerings, including an invitation to join the Hempnall Group for their Lent talks: "Local but not parochial....", please see our "Lent, Holy Week and Easter" booklet, which is on the Resources Page and featured on the Home Page.
Back to top of page