November Remembering
Posted: Fri, 22 Oct, 2021 (4 days ago) by Lynn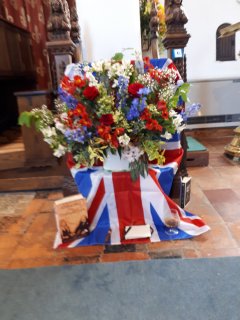 November is the month to remember.
We have the opportunity at the very beginning of the month to remember our loved ones who have died, linking to the feast of All Souls.  This year we are offering two opportunties for people to come to church to remember, both a formal service and an open time to "just be".  Many people have been bereaved in the last eighteen months or so, and some are still grieving for time they were not able to spend with a loved on at the end of their life, or for a funeral that was struck by the regulations.  If you know someone in this situation please encourage them to come along, it might help a little with their journey.
As we have in the past we join with the Nation on Remembrance Sunday to keep the tradition of holding in mind all those who have given their lives in the service of our country.  We hope to be able to hold services "in person" this year, but also to share the Brooke service on Zoom for those who would rather stay at home.
Amazingly the last Sunday of the month takes us into Advent - the beginning of a new church year.  We will be marking this with a special evening service.  Keep an eye out as details of our plans to celebrate the feast of Christmas begin to emerge.
Back to top of page