Cecil says......
Posted: Sat, 31 Jul, 2021 (5 days ago) by Lynn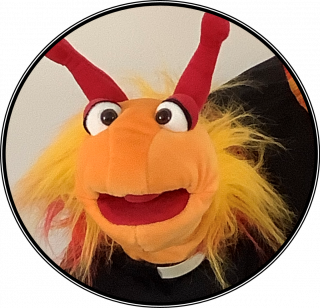 .....come and try my summer Churchyard Trail.
Cecil the caterpillar has laid a trail in the churchyard at Brooke and is inviting children and families (and anyone else) to come and explore during the month of August.  You can pick up a trail sheet in the church porch and then make your way through the churchyard looking for clues.  There's a sheet for Key Stage One children, and a more challenging one for Key Stage Two youngsters.  If you fill in your name and contact details you can enter our prize draw.  There will be two lucky winners at the end of the month.
We look forward to welcoming you along.
Back to top of page