Jubilee Celebrations
Posted: Tue, 24 May, 2022 (1 month ago) by Lynn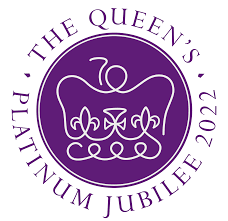 Like so many other groups and communities we are busy putting in place our plans to celebrate the Queen's Platinum Jubilee.  As well as joining in with what's going on in our villages we'll be offering opportunities to celebrate together on Sunday 5th June.  You'll find further information in our events pages.  
The key message is that everyone is welcome.  After two years when we haven't been able to meet up, this will be a wonderful opportunity to come together to celebrate.
Dip in and out, choose which bits to come to - or stay all afternoon.  It will be great to see you there.
(By the way .... the weather won't stop our fun, we'll just move to the Church and Church Room)
Back to top of page